It is better to get wisdom than gold,
and to choose understanding rather than silver! – Proverbs 16:16 NCV
I am looking forward to another Biblepalooza tonight. When I think about the value we have gotten from doing these this year, I think about how highly Solomon placed wisdom in his priorities. Followed up by God rewarding him so richly for wanting wisdom above all else, we can understand how important God thinks it is.
Imagine how different the world would be if everyone dedicated 25% of their entertainment time to learning something.
What if we turned off the computers and televisions for 90 minutes and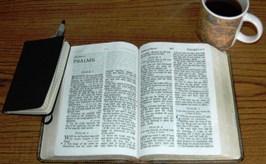 read from the Bible?
had a deep conversation with someone smarter than ourselves?
attended a class or lecture?
read a non-fiction book?
These are the kind of things that increase not only what we know, but how well we can absorb new knowledge. The net effect will be our having ability to dig deeper into God's word with greater understanding.
Daily Bible reading for October 18
Psalm 78
1 Kings 12:1-15
Ezekiel 40
Romans 9:30-10:21