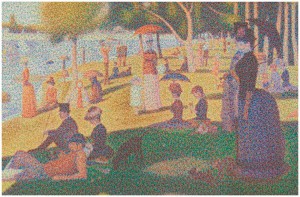 Philippians 4:10-11 – Not that I speak in respect of want: for I have learned, in whatsoever state I am, therewith to be content. I know both how to be abased, and I know how to abound: every where and in all things I am instructed both to be full and to be hungry, both to abound and to suffer need.
Paul was genuinely appreciative of the gifts sent to him, but he wasn't dependant on them for happiness and in fact being prosperous didn't really offer him contentment.
Today, we are no strangers to being influenced by wanting more. The American culture is becoming more and more service based rather than being a culture that makes and kills only what it needs to survive. It has become cheaper and easier to just buy these things from someone else, so our industrial and manufacturing concerns are shrinking. Ultimately the desire to have more and more causes us enough stress to never be able to enjoy the things we are working for.
A life lived in Christ will be fulfilling and blessed with all that is needed.