How do we make sense out of James saying that not many should be teachers (James 3:1) and Paul telling everyone to be teachers? (2 Timothy 2:2)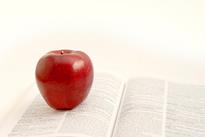 First, since James 3 is all about the tongue and its power, it goes to follow that teachers are going to wield a great deal of influence. As a result, the Bible teacher is going to be judged with some extra scrutiny. (James 3:1b) This is not meant to be a determent from teaching, but a caution to be ready to teach sound doctrine.
Second, being a teacher might have been one of the ways church members used to gain honor. In 1 Corinthians 12:28, we see that teachers were ranked third on the list before miracles and right after prophets. In the worship style of the first century (1 Corinthians 14:26-40) A number of people might stand up to talk and teach. Some might have tried to take on the honor of teaching when they were not ready.
Since there are no more apostles, prophets or miracles, we are left with teachers of the word. It is an office that needs to be taken on with great care and reverence. Being a teacher isn't always right for everyone at a given time, but it is an honor and a requirement that we should all seek.
Teachers: Strive always to use right words and wise warnings (Proverbs 25:11-12)
Daily Bible reading for October 29
Psalm 89
1 Kings 21
Zechariah 1:18-2:13
James 3:1-12