But the fruit of the Spirit is love, joy, peace, longsuffering, gentleness, goodness, faith, meekness, temperance Gal 5:22-23

The underlying Greek word for longsuffering is Makrothumia (mak-roth-oo-mee'-ah). It is defined as – forebearance, fortitude, longsuffering, patience.

Longsuffering is Built Through Experience
James 5:10-11 – James points us to Job for an example of what Longsuffering means and the reward the Lord has in mind

Two reasons we need to be able to withstand situations that test us: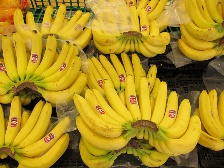 Patience leads to perfection leaving us wanting nothing:


My brethren, count it all joy when ye fall into divers temptations; Knowing this, that the trying of your faith worketh patience. But let patience have her perfect work, that ye may be perfect and entire, wanting nothing. – James 1:2-4 

Patience leads to the hope that is founded on God's goodness and truth


 And not only so, but we glory in tribulations also: knowing that tribulation worketh patience; And patience, experience; and experience, hope: And hope maketh not ashamed; because the love of God is shed abroad in our hearts by the Holy Ghost which is given unto us. – Romans 5: 3-5
Let us be those that works our way through life's challenges for the growth we achieve and the reward God has in store for us!
Daily Bible reading for July 10
Ecclesiastes 5:18-20
Joshua 8
Jeremiah 3:6-4:4
Matthew 19:1-20:16