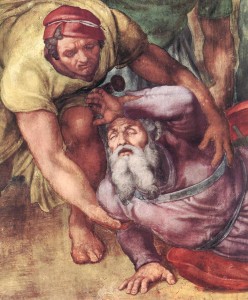 Church and Bible study attendance should be the number one thing on our schedule. By the schedule my congregation keeps, that is four hours a week, maybe a little more.
So is that the extent of the time we need to spend with God?
After Paul's conversion he spent three years in Arabia in communion and study. (Galatians 1:17-18) This is probably where Jesus revealed the Gospel to him like he did for the other Apostles.
In the same way, we need to spend quality time with God. Even deeper than our daily reading habit, I propose that taking time out to "sojourn" – or getting away for a few minutes is the next logical step. What better way to reflect on your reading, pray, and just be in the presence of God? Taking a walk or even just sitting in a quiet place is an excellent way to do this.
Bonus – Paul's Timeline
The Chronology of Paul's conversion, his sojourn to Arabia and his meeting with the Apostles can be confusing when comparing Galatians 1 and Acts 9. Here is the way I reconcile it:
Saul was struck down on the Damascus road (Acts 9:3-8)
Three days of blindness and prayer (Acts 9:8)
Sight restored, baptized and received the Holy Spirit (Acts 9:10-19)
Preached Christ and confounded the Jews (Acts 9:19-22)
Made a sudden departure to Arabia for further study and communion with God (Galatians 1:17,18)
Came back to Damascus and angered the Jews and they decided to kill him (Acts 9:23) (Three years later)
Paul escaped to Jerusalem (Acts 9:24-25)
The Christians were afraid of him (Acts 9:26)
Barnabas took up his cause and recommended him (Acts 9:27-29
The Jerusalem church sent him to Tarsus after more death threats(Acts 9:30)