But the fruit of the Spirit is love, joy,
peace, longsuffering, gentleness, goodness, faith, meekness, temperance – Gal 5:22-23
The underlying Greek word here is eirene: defined as peace, quietness or rest.
What is Peace?
Is peace the end of a work day when all is finally quiet?
Is it a nation not at war?
Is it financial security?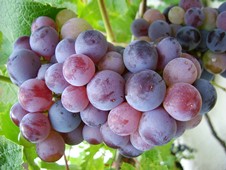 These might be peaceful things, but they all tend to get interrupted. They may not even ever fully happen.
God offers a peace that rises above all that. He sent his son to die for us. When Jesus completed that task, there was peace between God and man and salvation was within our grasp. (Romans 5:1-10)
Sources of Peace
Our Faith:
Romans 5:1 …since we have been justified in faith, we have peace with God …

Joshua 1:9 

"Have I not commanded you?  Be strong and courageous.  Do not be terrified;  do not be discouraged, for the LORD your God will be with you wherever you go."

John 16:33 …in Me (Jesus) you may have peace.
Our trust:
Romans 15:13 May the God of hope fill you with all joy and peace as you trust in him,…

1 Peter 5:7 Cast all your anxiety on Him because He cares for you.

Romans 8:31 If God is for us, who can be against us.

We are commanded to seek Peace

2 Corinthians 13:11 "… Live in Peace…."
Colossians 3:15 "Let the Peace of Christ rule in your hearts…"
Hebrews 12:14 "Make every effort to live in peace with all men and to be holy…"
No matter what our troubles, Jesus has conquered them and offers peace through eternal life with him.
Daily Bible reading for July 13
Ecclesiastes 7:15-29
Joshua 11-12
Jeremiah 6
Matthew 21:28-22:14