But the fruit of the Spirit is love, joy, peace, longsuffering, gentleness, goodness, faith, meekness, temperance – Gal 5:22-23

The underlying Greek word here is preotes. Gentleness, meekness, implies humility. (Note that the NKJV, ESV and others use gentleness for meekness)

While we think of meek being equivalent to mild, bland, timid and even weak based on the dictionary definition, these thoughts do not describe Jesus Christ. Moses was described as meek in Numbers 12:3. These words don't describe him either.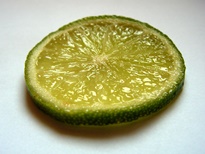 It's unfortunate that meek rhymes with week. Jesus doesn't want weak Christians. He wants those who are strong enough to stand their ground yet do it with a loving gentleness – which describes meekness in a nutshell.
The meek will inherit the earth Matthew 5:3-10. Meekness as described here indicates we are giving ourselves over to God's will. This might include being stern and determined when carrying out His commands.

As we consider how to apply this attribute of the fruit of the Spirit, we might think about the mighty elephant. He is able to rip trees out of the ground with his trunk, yet he can control it so he could take a peanut out of your hand without hurting you. Great strength under control.
Daily Bible reading for July 17
Ecclesiastes 10
Joshua 18-19
Jeremiah 11:1-17
Matthew 25