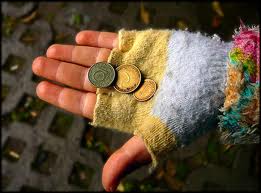 Paul gave a lot of attention to our giving. He wants us to understand that a heartfelt gift is something that God loves to see. (2 Corinthians 9:7) The proverb writer said it this way:
The Lord hates sacrifices brought by evil people, particularly when they offer them for the wrong reasons. – Proverbs 21:27 NCV
For more about what the Bible says about our giving look at these 6 Giving Attitudes.
Daily Bible Reading for April 15
God give Moses the law of purification after childbirth. Isaiah tells about the time after exile.
Psalm 105
Leviticus 12
Isaiah 11-12
2 Corinthians 8-9