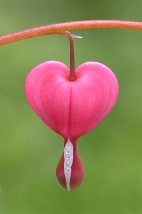 Paul said a lot of loving things to the addressee of his letters. I wish we were all ready with the words to comfort those facing difficulties like Paul was.
The closing of Romans 8 (Romans 8:38-39) may be some of his best work:
38 For I am sure that neither death nor life, nor angels nor rulers, nor things present nor things to come, nor powers, 39 nor height nor depth, nor anything else in all creation, will be able to separate us from the love of God in Christ Jesus our Lord.