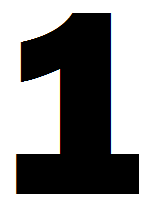 I've written previously about any church activity or teaching that doesn't look the way the Apostles taught it. Keeping personal interest out of worship and Bible study is the only way to maintain unity. The Apostles gave us the example and pattern to follow and pass on. (2 Timothy 2:2, Philippians 4:9)
Paul began 1 Corinthians (1 Corinthians 1:10) with a discussion about following ideas and teachers but not God. The whole letter was, for the most part, a reprimand of the Corinthians for getting off track. Letting our own ideas or "What we think" get in the way of the Bible is the quickest way to send a church away from Christ and down a lost path.
So, how does a group of people maintain unity and ultimately remain in Christ? I'm glad you asked!
Here are three places to start:
Read and study the Bible together
Never begin a sentence with "I think …" or "I believe …" when discussing the Bible.
Develop a willingness to discuss differences in understanding of the Scriptures.
Can you think of more?
The folks in Berea heard Paul speak and dug into the Scriptures to check out Paul's teachings. (Acts 17:10-12) This is how to keep a church united and on track.