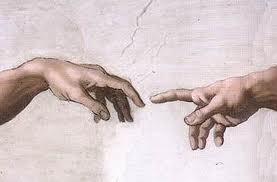 1 But Elisha said, "Hear the word of the Lord: thus says the Lord, Tomorrow about this time a seah of fine flour shall be sold for a shekel, and two seahs of barley for a shekel, at the gate of Samaria."2 Then the captain on whose hand the king leaned said to the man of God, "If the Lord himself should make windows in heaven, could this thing be?" But he said, "You shall see it with your own eyes, but you shall not eat of it." – 2 Kings 7:1-2 ESV
Our Lord has asked us to pray for what we need Matthew 7:7, and Paul tell us God is very generous to those who remember to call upon him (Romans 10:12).
Have you ever felt like he doesn't hear you? Better yet, have you ever realized a prayer was answered in a way you hadn't planned?
Here are just a couple of things about prayer we can observe in our Bibles:
There are three ways a prayer can be answered. Yes. No. Wait.
The answer may not always be a in neat package.
God expects us to trust him.
Read how God provided food for his people in an extraordinary way (2 Kings 6:24-7:20) and then meditate today about how God has impacted you when least expected.