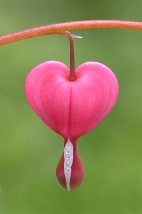 27 The Lord hates sacrifices brought by evil people,
particularly when they offer them for the wrong reasons. – Proverbs 21:27 NCV
Giving to the Lord is a very specific and purposeful act and God wants us to give cheerfully (2 Corinthians 9:7). The Proverb writer tells us God hated those that offered their sacrifices with a wrong heart. Take a look at the New Testament version of God's feelings: Acts 5:1-9. Was the amount of money they gave or the way they gave it wrong?