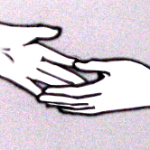 The Lord hates both these things:
dishonest weights and dishonest measures. – Proverbs 20:10 NCV

The Lord hates dishonest weights,
and dishonest scales do not please him. – Proverbs 20:23 NCV
The Lord gives based on how we give:
give, and it will be given to you. Good measure, pressed down, shaken together, running over, will be put into your lap. For with the measure you use it will be measured back to you. – Luke 6:38 ESV
Do the standards you measure your deeds against match His?